What is the purpose, advantages and disadvantages of the ReFS file system? Below we will compare the differences between ReFS and NTFS and talk about the features of functioning and recovery of lost information from different types of file systems.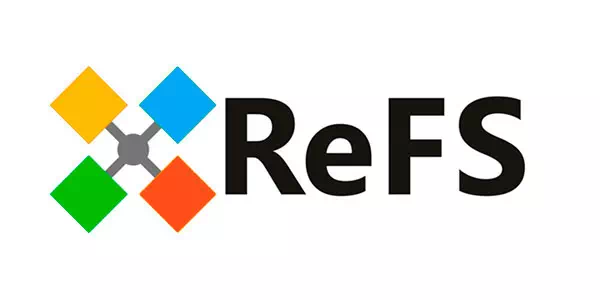 Contents
The development of digital technologies and computer components does not standstill. Each year, the performance, functioality, memory capacity, and other characteristics of absolutely all PC components are significantly increased, resulting in new software requirements that regulate and are responsible for the stable functioning, interconnection, and efficient performance of components.
To give a clear example of this process, you can take hard drives and file systems. Early Windows versions (98, XP, Me) used the FAT file system for the drives' normal functioning, which was developed by B. Gates and M. McDonald back in the mid-seventies. At this time, the file system is very rarely used because its capabilities cannot unlock the full potential of faster, more spacious drives, resulting in the need to develop a new file system that considers the increased performance of the drives.
FAT has thus been superseded by the NTFS file system, which has become widely used. Unlike the above systems, ReFS was developed specifically to address certain shortcomings of NTFS, which affect the drive's performance.
It is worth noting that ReFS cannot replace NTFS at this time. It is impossible to install Windows on such a file system, and some standard features have been cut to suit other features that allow ReFS to be used for other purposes. Besides, ordinary Windows 10 users may not even know that a third file system exists since its management is represented by the built-in "Storage Spaces" tool. Thus, Windows 8/10 users can read and recognize a disk with ReFS, but the system functionality does not support creating ReFS drives.
ReFS advantages.
The ReFS file system appeared in 2012 for Windows Server. Subsequent versions of Microsoft server operating systems are also equipped with this file system, which determines its range of use – server media pools combined into a single disk space.
For this purpose, ReFS provides the following benefits:
The use of continuous checksum checking technology, which allows to detect and fix problems with incorrect data functioning. This advantage significantly increases the reliability and data protection against corruption.
The size of one volume in ReFS is limited to 262144 exabytes, while NTFS is limited to only sixteen.
The path to a file in ReFS is limited to 32768 characters. For comparison, in NTFS, this value is 255 characters.
The approximate maximum number of files in a folder on ReFS is 18 trillion. In NTFS, this value is just over four billion.
The ability to quickly scale data without sacrificing performance.
Any metadata changes in ReFS create new copies, which are linked to a specific file only after overwriting the metadata on the drive. Copy-on-write" technology minimizes the risk of information corruption during the transfer or any other manipulation.
Increased performance and security is perfect for the virtual machine cloning process. It allows for faster creation of fixed VHDs, which take a lot less time to work with.
Advanced work with mirror volumes. The ReFS file system allows you to restore damaged information on the mirror volume quickly.
Real-time error detection and fixing are reliable and safe and allow you to completely avoid the need to check the file system by utilities such as chckdsk, as the file system is constantly analyzing itself.
Also, like NTFS, ReFS supports Bitlocker encryption, although other encryption methods still remain inaccessible to the file systems in ReFS.
You can learn more about encryption in the article "Encrypting files and folders in Windows"
Most of the NTFS features are currently implemented in ReFS, but some of them are still unavailable.
ReFS does not support:
Compressing the file system
Hard links
Transactions
Shortened names (necessary to work with old software)
Quotas
Storage Levels
Deduplication of information
Also, ReFS cannot be used on removable drives and does not have additional attributes function and object indicators.
How and where can I use ReFS?
Due to its specificity and functionality, ReFS can be used at the moment only for server maintenance or secure storage of large amounts of important personal information. Also, this file system will prove itself well when creating and cloning virtual machines. This application is quite highly specialized and situational, so the use of the file system by ordinary users has been removed from the latest versions of Windows 10.
It should be noted that most likely, an augmented and redesigned file system for general use ReFS may, in the future, become a real replacement for NTFS, which will allow to take full advantage of both file systems.
Recovering data in ReFS.
While ReFS has enhanced security and storage efficiency, it cannot fully protect important data from accidental deletion, viruses or other information loss opportunities. Such situations should be kept in mind and have a reliable tool for solving problems with deleted files.
This solution is a special utility for fast data recovery RS Partition Recovery. The program's functionality allows you to find removed files of any type on hard drives with FAT, NTFS, and ReFS file systems. Besides, RS Partition Recovery can help when working with memory cards of phones, cameras, and other gadgets and flash drives and other removable drives.
ReFS file system data recovery with RS Partition Recovery is similar to data recovery in any other system. All you need to do is perform a quick or full scan of a disk or logical partition, find the deleted data, and recover it using the program interface's appropriate button.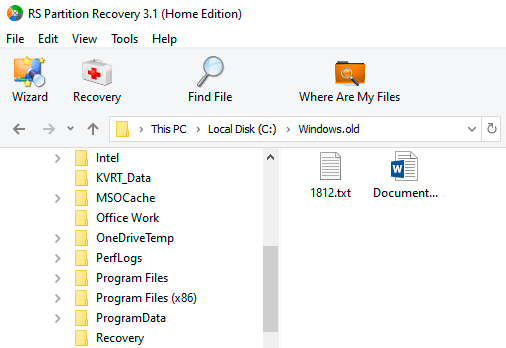 Recovered data can be saved to disk, stored on a flash drive or optical disc drive, or uploaded to an FTP server.
Frequently Asked Questions