What is the difference between cheap and expensive memory cards? What is the difference between flashcards over 64 gigabytes? How can I recover lost data from my SDXC quickly? Read the answers to these questions below.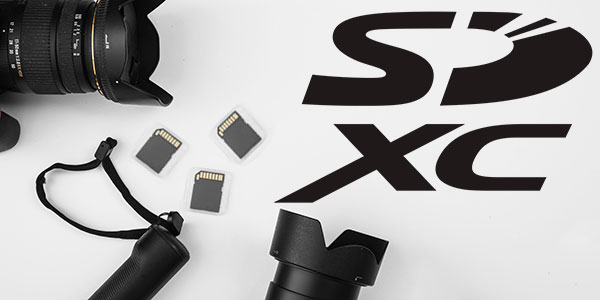 Contents
Progress and digital technology are rapidly evolving and entering our daily lives. Until recently, memory cards with a capacity of more than 64 gigabytes fit only in the most expensive models of smartphones, as well as in professional video and audio equipment. At the moment, most modern devices are equipped with compact drives of such an even larger capacity.
Due to the significantly increased requirements and capabilities of gadgets, which can record high-quality videos with high resolution, take pictures, run modern games, and perform other activities that require a compact, fast and large storage device. The increase in memory card capacity has also affected the special software that allows the cards to function correctly, as older file systems have not provided stable and fast functioning.
How do expensive and cheap memory cards differ?
At the moment, there is a wide range of large-capacity memory cards on the market of compact drives with a wide range of costs but equal capacity. How is this possible? To understand the dependence of the card cost, you should pay attention to the drives' characteristics.
Some models have very low write and read speeds. They are usually at the bottom of the price range and the most affordable. Writing and read speeds significantly increase the drive price, so it is not uncommon to see two identical cards with the same size and price difference of five or more times.
Besides the write and read speeds, these cards manufacturers take a different approach to their production. Thus, there are openly unreliable storage media with large capacity but reduced write and save cycles in the budget segment. In addition, low-cost drives may contain a large number of defective blocks, which the system automatically makes unreadable. That's why even new budget segment cards can provide less capacity than vendors claim.
More expensive high-speed memory cards offer reliable and safer data storage, higher speed and performance, and more prolonged write and delete cycle times.
Important! It is not recommended to use budget memory cards to store important information, as the reliability of cheap drives cannot guarantee secure data storage. For these reasons, many photographers and videographers prefer to use expensive drives that provide the necessary reliability for their footage.
Memory card formats and features.
At the moment, there are five main card types, which format depends directly on the size:
SD 1.0 – an outdated format that supports cards from 8 megabytes to 2 gigabytes.
SD. 1.1 – card format up to 4 gigabytes.
SDHC – a popular format for cards up to 32 gigabytes.
SDXC – a modern format for cards 64, 128, and above gigabytes. This format allows up to two terabytes of storage capacity. These cards also use the exFAT file system.
SDUC – supports cards up to 128 terabytes.
It is worth noting that these formats are top-down compatible, but not the other way around. That is why, in the card reader or any other device that reads SDXC card will work SDHC, SD 1.1, and SD 1.0 drives. Because of the different formats support, users may often find that old devices do not work or can not detect the card more than two, four or thirty-two gigabytes, so you should know exactly what card format supports a particular gadget.
As for the SDXC format, it should be noted that it uses an exFAT file system. It means that such a drive can work correctly and use all its potential only when formatted in exFAT. To format into exFAT, you need to have any modern version of Windows (7, 8.1, 10, etc.) and follow these steps:
Step 1: Go to "My Computer" or "This PC" directory, find the desired removable drive, right-click on it and select "Format…" in the context menu that opens.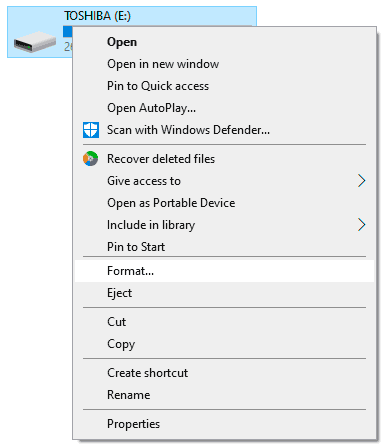 Step 2: In the menu that opens, select the "File System" item and choose the necessary one from the list. Important: Formatting data will completely remove all information from the drive, so you should ensure no valuable files on the drive. To start the formatting process, you should press the "Start" button.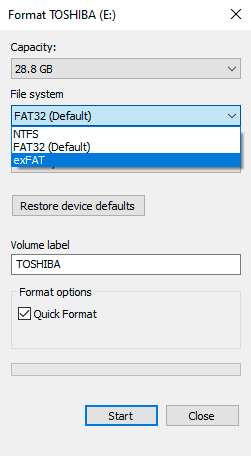 Thus, to work with large drives should use special card readers with support for SDXC cards or other devices that allow you to read, write, and perform other actions with large compact storage devices.
The data recovery process from SDXC memory cards.
Since SDXC cards differ from ordinary cards by their file system and other characteristics, special software that works with different types of memory cards is required to recover data from such media. Such software is a utility for fast data recovery RS Partition Recovery.
With this program, you can quickly restore deleted, formatted, deleted by viruses or lost during manipulations with the logical structure of data and files. RS Partition Recovery allows you to return photos, documents, program files, and other data from memory cards of any type, USB drives, HDD, and SSD disks, as well as other storage devices.
To recover data from SDXC memory cards, formatted in exFAT should:
Step 1: Launch RS Partition Recovery, double-click on the memory card, and select the scanning method in the window that opens. The "Quick scan" function is suitable for a quick search of recently deleted information. The "Full Analysis" function is convenient when formatting, changing the file system, deleting by viruses, or when files have been lost long enough. "Full Analysis performs a deep scan of the drive and finds all data that can be recovered. In our case, we will select "Full Analysis". Click "Next" to continue.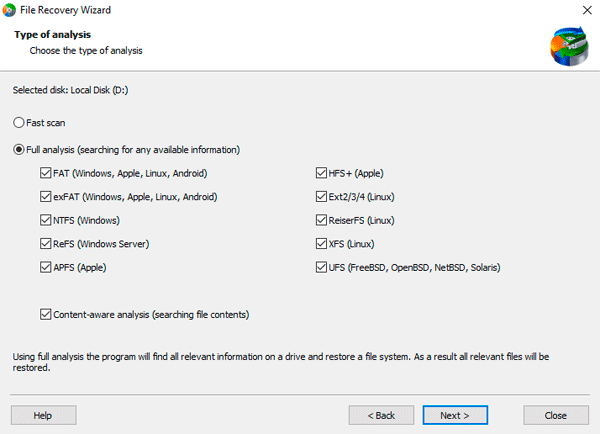 Step 2: After the scan is complete, go to the folder where the files were previously stored and restore them using the "Recovery" button. The program will offer to save the recovered information to a disk, FTP-server, flash drive, or optical drive in the window that opens. Important: Information should be recovered to the other drive to avoid overwriting, which may "erase" some of the lost data. In our case, there are several hard drives on your computer where you can recover data, so the first option "Save to hard drive" will be selected. We continue the recovery process with the "Next" button.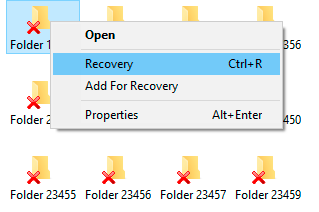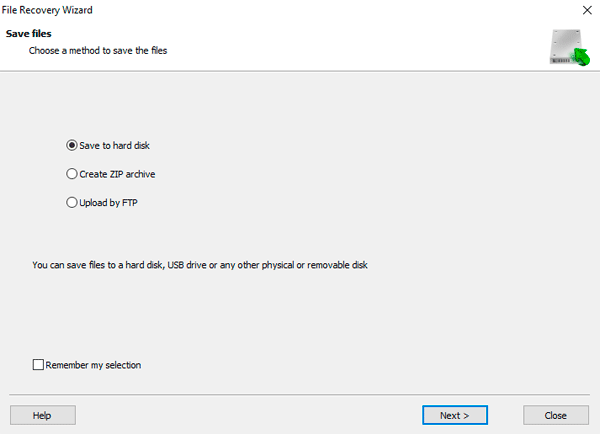 Step 3: Specify the path and click the "Recovery" button.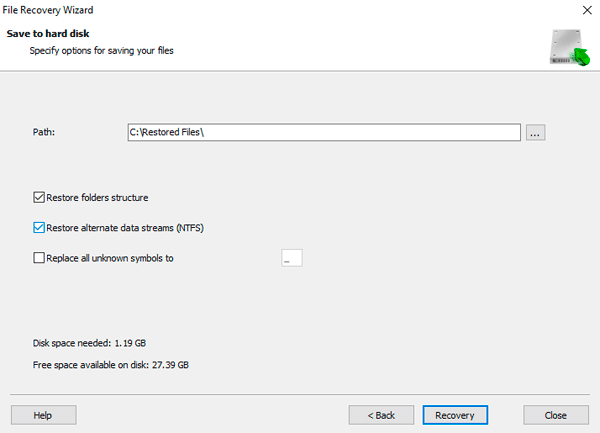 The recovery process is complete. The recovered data will be saved to the specified folder.
Frequently Asked Questions