Two years ago, every second book sold by Amazon.com was an e-book. Instead of buying or renting movies stored on a physical disc (which, by the way, also stores digital data) we're getting accustomed to just streaming from Netflix, Amazon Prime or whatnot. Music? Long gone are the huge vinyl collections of yesteryear, with CDs becoming hen's teeth faster than ever. Apple Music, Google Play Music and a host of similar services deliver 24×7 streaming services with an option to purchase your favorite tracks.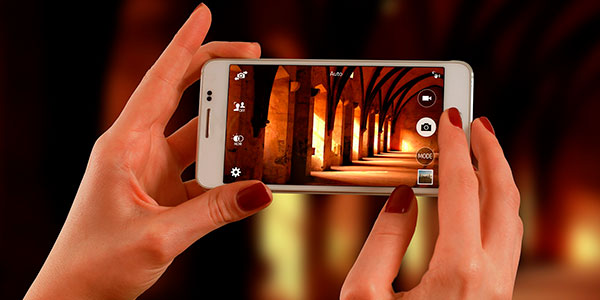 Same goes for the photos that we shoot. Precious memories are no longer shot on film, exposed, developed and printed. How many pictures did you print during the last year? How many did you shoot? With me, the ratio is almost 100:1, with just a few images being actually printed on paper. We're capturing pictures almost exclusively with digital cameras, and recently with smartphones. The images end up stored inside your phone's memory or, if shot with a digital camera, on a memory card.
Memory cards are universal media to store information such as pictures, videos, music and everything else you'd like to access on the go. More importantly, memory cards are used as a media to move information between your digital camera and your computer, where any images you shot will probably land permanently. However, memory cards can suffer from corruption as much and even more often than computer hard drive, rendering your precious data inaccessible.
Why does that happen?
I could start the usual tune, "they don't make them like that anymore". Which would be only partially true. Just a few years ago, the largest capacity memory card you could practically buy was 4 GB, with 8 GB cards considered "professional". These memory cards carried substantial costs of $50 to $100. It's hard to believe today that we used to pay these prices for such a tiny memory card. Today, a 32 GB SDHC or a 64 GB SDXC memory card made by a reputable company such as SanDisk, Samsung or Toshiba can be bought for less than $20.
Is this progress or what? In fact, manufacturers had to make sacrifices in order to make memory cards of that size affordable. No single flash memory card is released without bad, unusable blocks. However, their smart internal controllers do magic in order to hide those blocks, making the entire remaining capacity of the card appear as contiguous space available for reading and writing. With this approach, we're receiving reports of recent memory cards failing at incredible rates (this is more of a concern for certain models of microSD cards; full-size SDHC/SDXC cards in similar price range are apparently more robust).
So do they make worse memory than they used to? Not really. The actual quality of NAND flash chips is about the same or slightly better considering the much finer manufacturing process employed today. However, the sheer number of elements inside makes it a higher probability for a memory card (or some blocks within that card) to fail compared to much smaller devices we used years before.
Can you buy a truly reliable memory card? Well, absolutely, you can. Just prepare to pay double or triple the price of your budget media and shell for a Professional level card such as Samsung Pro or SanDisk Extreme, and you'll get a much higher-quality NAND flash with higher read and write speeds to boot.
But what if pictures stored on your memory card got damaged due to bad NAND flash or because of file system corruption? In this case, you'll need a PC with a card reader and a data recovery tool to help you extract what's left of your images from the damaged memory card.
One last thing: there is a difference between SDHC (32 GB and smaller) and SDXC (64 GB and larger) memory cards. While most modern card readers support SDXC memory cards, it's not unusual to encounter one that doesn't (particularly, many nano-sized, USB stick type card readers sourced from China will only support SD cards up to 32 GB). Before you begin your recovery project, make sure that your card reader is capable of reading your memory card.
Another difference between SDHC and SDXC memory cards is the file system. While SDHC memory cards come formatted with FAT32, an old and already classic file system recognized by every data recovery tool on the market, the newer and larger SDXC cards are formatted with exFAT. Despite similar naming, exFAT is a totally new file system loosely based on the old FAT. Since exFAT is patented and requires a license from Microsoft to support, not all digital cameras and smartphones equipped with SD slots can work with exFAT-formatted SDXC cards. However, if you reformatted a memory card to FAT32, there is a good chance that your device would recognize the card and work with it without a trouble.
In order to recover pictures from all types of memory cards, we recommend using Photo Recovery Software. RS Photo Recovery Software scans the storage media in low level, attempting to detect, locate and extract images even if there is no file system left on the disk. Memory cards, hard drives, USB sticks and many other types of storage media are supported. Photo Recovery Software is available as a free evaluation download.