In our practice, we don't see repartitioned hard drives very often. However when we do, we hear mostly variations of the same story. How can one repartition a hard drive by accident, and what should you do to get your files back? Read this article to find out!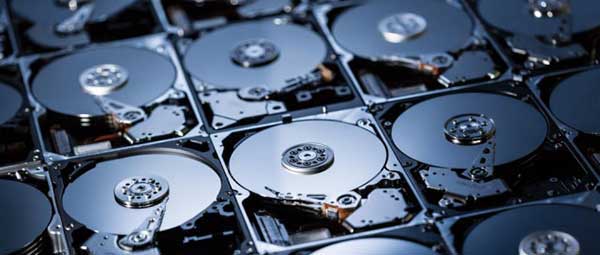 Accidental Repartitioning
If you are using Windows, it's almost impossible to delete the system partition even if you try hard, let alone do it accidentally. Indeed, Windows will recognize and block such attempts. However, if you boot from another media and try to upgrade or replace the operating system, chances of hitting the wrong button are extremely high.
"I wanted to try Ubuntu", said one of our customers. "I booted from a flash drive and specified an SD card as a destination. Unfortunately, it turned out that instead of an SD card I selected the hard disk. The primary partition was gone."
This is a typical scenario. Linux, Ubuntu, pre-release versions of Windows and pretty much any other OS that requires you to boot from another media in order to be installed opens the door for user error. It's so easy to make the wrong choice and mess up your hard drive that we can only recommend using a dedicated PC for such experiments, and never storing anything of value on its hard drives.
Recovering Deleted Partitions
So is it possible to get it all back? Well, if the hard drive has been already repartitioned, and the new operating system formatted the volume with a file system of its own, you're looking at some lost data for sure. One-click do-it-all solutions to recover your data and restore the original partitions? You can forget about it. Even if you restore the original partitions and the original file system (which may not be possible as at least some parts of it may be overwritten by the new file system), some data at the beginning of the disk will inevitably get overwritten, and your original operating system will most likely never boot.
As a result, you'll need to do it one step after another.
Don't Use the System Recovery Option (Yet)
Does your computer come with a special recovery option? More often than not, by using this option you will automatically restore your computer to factory default settings. What exactly do "factory default settings" mean? A freshly installed OS and software that came with your computer when you bought it. All user data such as bookmarks, documents, browsing cache and so on will be lost and overwritten. Don't use the system recovery option just yet. Instead, you'll need to save your data first, and reinstall Windows later.
Step 1. Recover Data from Deleted Partitions
First, you'll need to recover data. Use a good data recovery tool such as Partition Recovery, let it scan your hard drive for partitions, discover and save files and folders. You'll only need to recover your personal data such as documents, photos, music, videos, or anything else of value. There is no need to recover anything from the Windows folder, the Program Files folder or other system areas on the disk (more on that later).
Using Partition Recovery to recover files from a deleted partition is fairly straightforward. Download and install the tool, making sure not to install it onto the same hard drive you're about to recover. Launch Partition Recovery, select the hard drive you are about to recover from the list of physical devices and perform a scan for deleted partitions by using the "Find partitions" option. Once your Windows partition is discovered and displayed in the list of available disk volumes, select that volume and start the data recovery wizard. The wizard will guide you through the entire recovery process one step after another.
When it comes to saving your files, make sure the recovered data is stored safely on a separate media (e.g. a DVD-R disc, a USB flash drive or a separate hard drive) and check if you've restored everything before you proceed to the next step.
Step 2. Reinstalling Windows
Now this is the time to use the system recovery option available with your computer. Go ahead and restore your computer to factory defaults. If you no longer have access to the system recovery option, you will need to obtain a bootable Windows media and your Windows Product Key. Most computers have Windows Product Key printed on a sticker or supplied on a separate label. With some manufacturers, you may contact their technical support to obtain a bootable installation media and your Windows Product Key.
If you bought a retail version of Windows, reinstalling is easy. Just follow the same steps that you did when installing Windows for the very first time.
Does it sound like a lot of hassle? It really is. Dealing with repartitioned hard drives is a complex and time-consuming process. The good part is that you'll most probably be able to restore your essential files without a problem. Today's data recovery tools are designed to handle situations such as deleted partitions, repartitioned hard drives, missing or empty file systems, and pretty much all of their variations.