Today we will describe the main ways to detect malicious programs and the symptoms of the system infection.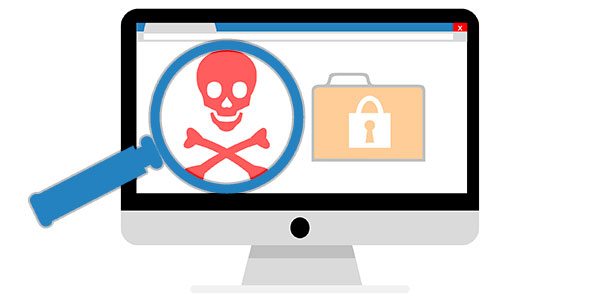 Contents
Malicious programs are a serious problem and a significant threat to the security of any computer. The main purpose of viruses is to harm the system, steal and pass on to third parties important data that can provide material benefits to the attackers, spoil, delete or encrypt individual data, show questionable advertising, extortion, and other negative impacts that can harm the computer and the information stored on it.
It should be noted that even the most advanced antivirus programs can not guarantee 100% protection from infection. It is since the developers of illegal malware constantly modify the malicious software to bypass protection. Thus, the creators of antiviruses are almost always one step behind the attackers.
How do viruses get on your computer?
Depending on their type and purpose, Malicious programs have many ways to penetrate the user's computer. Most often, the infection is caused by downloading dubious files from the web, installing pirated game assemblies where hidden miners, worms, Trojans, extortionists, viruses, etc. can be injected. Also, a popular way to spread viruses is to use an infected removable drive, flash drive, or memory card, through which malware enters the system after connecting the device.
Since passive protection of antivirus software does not guarantee absolute safety, we recommend you:
Do not download data and files from dubious resources, torrents, or other places.
Do not open attachments in e-mails from unknown sources.
Always have antivirus software installed and updated.
Regularly scan your computer for viruses.
Update the operating system in time.
The detection of virus infection.
If you suspect that there may have been viruses on your computer, you should take a comprehensive approach to the search and detection of malicious effects of viruses, as some programs may manifest themselves, while others are masked and practically do not reveal themselves. Below we will analyze the main manifestations of viruses with which we can detect the PC infection.
Strange computer behavior.
Malfunctions, slow system performance, incomprehensible braking without visible reasons, sudden reboots and shutdowns, etc. – clear evidence that the PC is infected with viruses to which the computer reacts with slow functioning and incomprehensible behavior. Add to this list the impossibility of booting the operating system during startup, which indicates that the system files and data to be booted are affected, or vice versa a very long boot, during which hidden virus programs can be launched.
Lots of advertising.
Advertising on the Internet is widespread everywhere, but it does not interfere with the comfort of using the browser as a rule. Simultaneously, it can always be removed with the help of additional browser plug-ins that remove advertising messages. If a user began to notice advertising banners appearing in places where they had not been before or an advertisement begins to bypass the blocker, this is a clear sign of an infection with advertising viruses. They can manifest themselves in the form of banners, modified browser start pages (an ad site with questionable offers automatically opens when the browser starts), messages in installed programs, and other types of obsessive advertising.
Also, an obvious sign of infection is advertising in a foreign language, spamming on behalf of the user through messengers, social networks, and e-mail. If any of the above was found, we recommend that you read the topic "How to remove a virus showing ads in the browser"
Inadequate behavior of installed programs.
Inadequate behavior of programs is a clear sign of infection. Sudden shutdowns, operation with crashes or "brakes", closing without errors, switching to autoload or self-start can all indicate the presence of viruses.
In this situation, you should also pay attention to the antivirus software's work as malware often disables the defender, leaving the system one-on-one with viruses. Besides, you should carefully read the list of recently installed programs and applications, as virus software can often install programs of unknown purpose.
You can check the list of installed programs in the following way:
Step 1: left click on the "Search" icon (magnifying glass image near the "Start" button) and enter the phrase "Control Panel". Then go directly to the "Control Panel".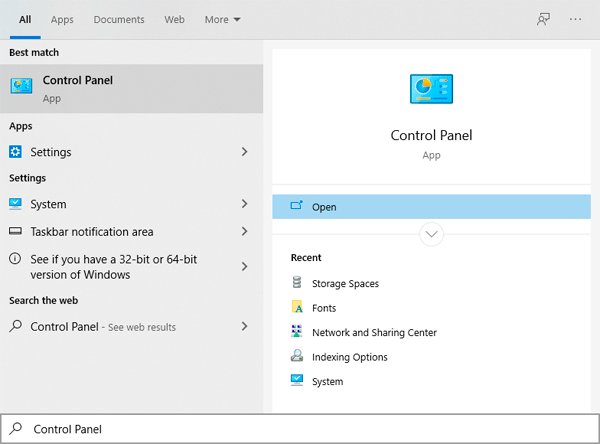 Step 2: In the window that opens, go to "Programs and Features"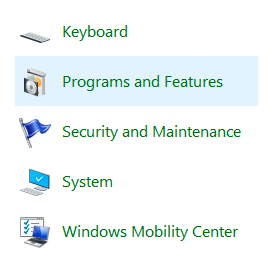 Step 3: In the opened window, just click on the "Installed On" column and sort the programs by the installation date, where you can find all installed programs.

In some cases, viruses can create shortcuts and folders, clogging the system with unnecessary garbage. The solution to this problem can be found in the article "How to remove a virus that creates shortcuts to files and folders".
The system is stressed in a state of idle time.
Suppose the user does not run any utilities, and the computer is under stress. In that case, this is a clear sign of the penetration of hidden miners on the computer, which are malicious utilities to earn cryptocurrency using the PC's resources.
Quickly determine the load of the system will allow "Task Manager". To start it, just press the Ctrl+Alt+Delete key combination and select "Task Manager". If, in a quiet state on the "Processes" tab, it was found that some unknown process uses too many resources, this is a clear sign of malicious activity of viruses.

In addition, while in the task manager, we recommend visiting the "Startup" tab, where you can often find ad viruses that startup together with the system.
Deletion, encryption or file access problems.
Viruses designed to damage personal data manifest themselves as problems in accessing user's data. As a rule, it looks like this: photos, documents, music, videos, and other files stop opening or are placed in archives with passwords that prevent access.
In some cases, the user may just not find part or all of a personal data type. If such trouble has happened to you, we recommend using a specialized utility for data recovering RS Partition Recovery.
This program will quickly return information deleted by viruses and recover documents, photos, videos, and other files from hard drives, SSDs, flash drives, memory cards, and other storage devices. We also recommend that you read the article "Recovering data deleted by viruses and antiviruses".
Problems with online banking and access to accounts.
Viruses stealing logins and passwords are among the most dangerous and unpredictable, as personal data allows you to steal money from online accounts, rob game accounts, get into social network accounts to third parties, etc. If your phone began to receive login change codes, e-mail, and other login data sent by technical support, or from accounts began to disappear money – this is a clear sign of infection with viral software. In this case, the best way out is to change your passwords and clean the system from malware immediately.
Frequently Asked Questions