Need to fix or restore a damaged Word document? It happens that when you open a Word document, you get an error message saying that the document cannot be read because it is corrupted or because of other file problems. Damaged Word documents can be due to various causes, but usually, you only have to deal with header problems in the file, in which case the data can be recovered almost wholly and always.
This is the kind of error message you can see when Word cannot open a document.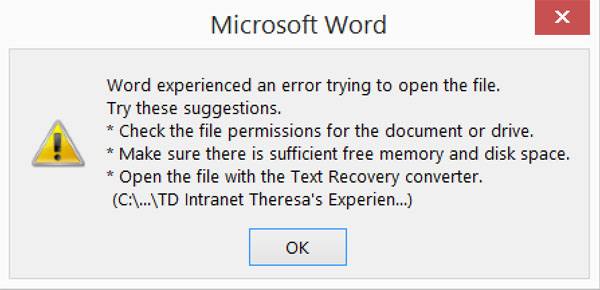 Contents
"Third party" applications
We advise you to start with programs that specialize in restoring files of a certain format, in this case – the formats of Microsoft Office pack. Since, for example, to restore images, program developers use special algorithms that are not very suitable for working with text documents, the quality of restoration in this case can seriously suffer.
It is the best to use RS Office Recovery program, which has proved to be one of the most effective tools for the recovery of Microsoft Office documents. Just download and run the program and scan the disk on which the damaged file was stored.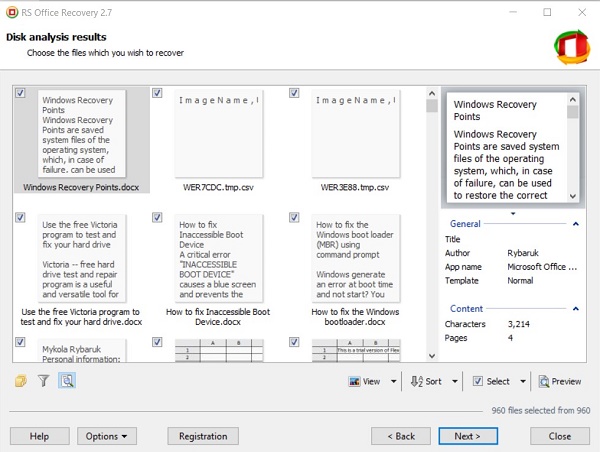 All discovered documents available for recovery will be displayed in a separate window. The documents will have their original names. You will be able to view the contents of your documents and then recover the necessary files just by clicking the "Next" button.
Built-in recovery capabilities
By default, Word offers two possible ways to open a damaged document: Open and repire a file or Open with a Text Recovery Converter. In addition to these two options, there are other ways to fix a file using only Microsoft resources – all of them are described in detail in the support instructions. Make sure you try to open the file using all the suggested methods before you go to other tools – often standard tools are really enough.
To test additional file recovery methods, we deliberately "corrupted" the Word document and then tried to fix it using the various techniques described below. We will describe the results for each recovery option.
The standard recovery methods mentioned above can be implemented through the "Open" File dialog window. Click "File", then "Open", and then click once on the file you want to restore. Do not try to open the file that you want to restore by simply double-clicking on it, or Windows will try to open it 'as usual', and you will receive an error message once again.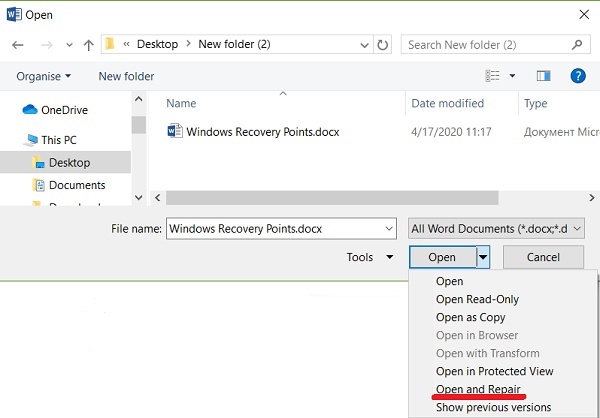 Now instead of clicking on the "Open" — click on the black arrow, located on the right side of the button. You will see many additional options, one of which is to "Open and Repire". Word will try to recover a damaged document, and if you are lucky you can view the file.
In our simple test, Word was able to fully recover a file that contained two pages of plain text. So always start trying to recover files using this method – it works pretty well and does not require any additional software.
The second built-in feature is the Recovery Converter, which you can also access through the "Open" dialog area. In the "All Word Documents" drop-down list, select "Repair The Text From Any File"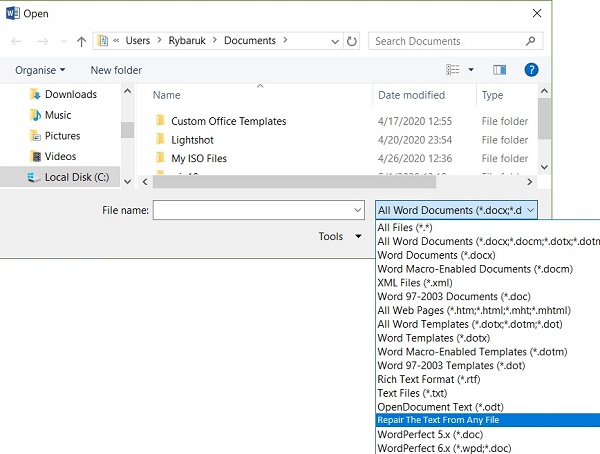 Word will try to recover text from a file. In our case, he failed to do so, and we got a message again that the file was corrupted. Depending on the type of damage to the corrupted files, the results of this option may vary.
If neither of these two methods works, you can try inserting the corrupted document into another Word document. To do so, open a new file and click on the "Insert" tab.

Click "Object" and then select "Object" again from the drop-down list. Click the "Create from File" tab and then click "Browse". Select a corrupted Word file and see if you can paste the content into a new document.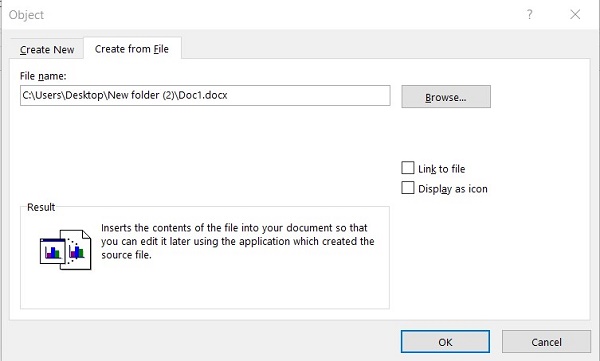 In our test, Word could not insert the document into the current file. Instead, a strange error message appeared saying that the program used to create the file, that is, Word, was not installed on our system! Again, the results may be different, so it's worth trying without expecting much…
Open file by link
The method is a bit confusing, but may be useful. Again, everything will depend on the type of document corruption. So, we create a document, add text to it, copy that text, then paste special text into a new document as a link, and finally update that link to point to the corrupted file rather than the original one. Ugh! Let's get started.
First, open a new Word document and type something like "Hello World" and then save this document somewhere.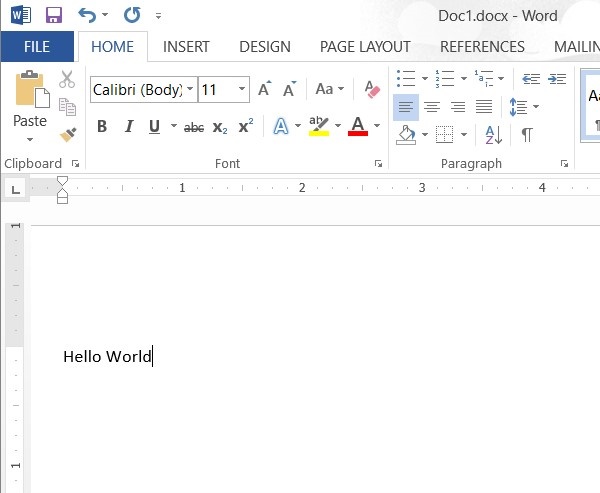 Now select the text you have just typed and copy it to the clipboard. You can choose it and press CTRL + C or just right-click on it and choose Now select the text you have just typed and copy it to the clipboard. You can choose it and press CTRL + C or just right-click on it and choose Copy..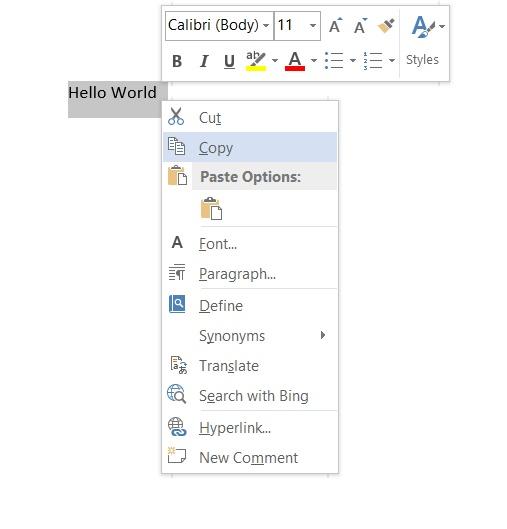 Then create a new Word document, using the menu "File" – "New". If you want, select an empty document. Now click on the small arrow on the Insert button and select "Special insert".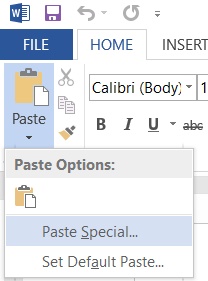 Here you need to select "Formatted text (RTF)" or "Unformatted text". It doesn't matter what you choose. If you receive an error message when you try to insert a link, close this new document, copy the text and create the new document again.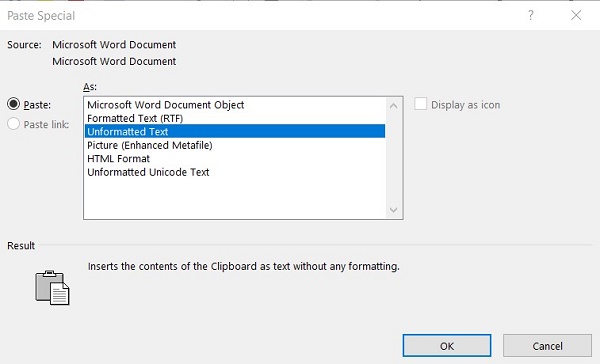 The final is near… Right-click the text of the link you just inserted into the document, select "Linked Document Object" and then select "Links".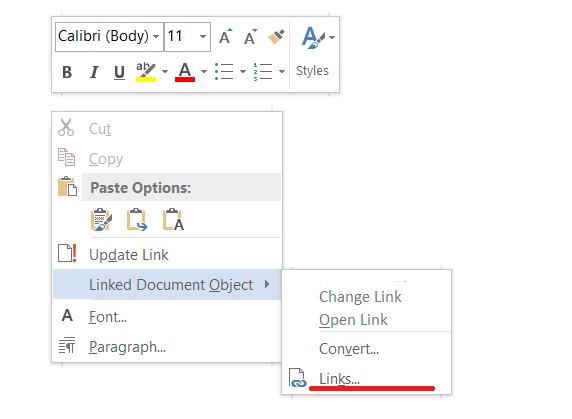 Click the "Links" button and navigate to the directory where the corrupted file is located. Select the file and click "Open"

Once the source of the link has been updated, click "OK" and hopefully, the text from the corrupted document will appear instead of the text you copied earlier. In my case, I got an error message and was unable to open the corrupted file. However, my test file was corrupted in several ways, and this could be the reason why the text was not recovered. You still have to try!
Open in draft mode
Another thing you can try is to open a file in "draft" mode that does not take into account header information, etc. and therefore may open a corrupted file.
To do this, press "File" and then "Options". Click "Advanced" and then scroll down to "Show document content".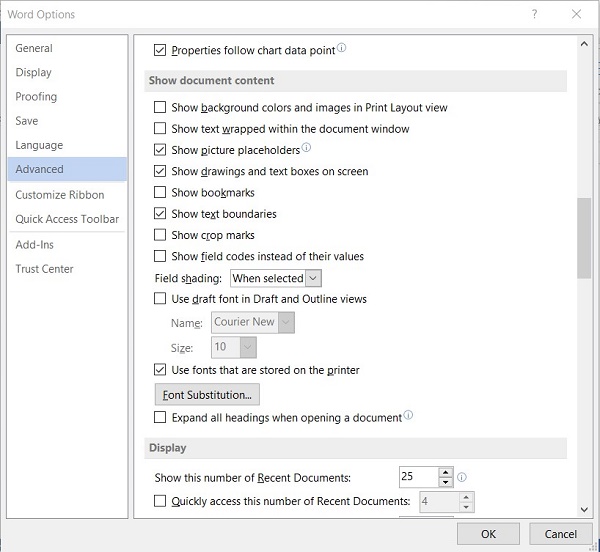 Here check the box "Show picture placeholders" and "Use draft fonts that are stored on the printer". Now go back to Word, in the "View" section click "Draft"

Now try to open the damaged file. If it still does not open, you will have to continue exploring other options to fix the corrupted document.
Previous versions
Another option that can help you restore a Word document is previous versions of files. In Windows 7 and above, the System Restore feature automatically backs up your documents.
The "System Restore" function should be enabled by default. If you disabled it manually, you will not be able to recover data using this feature. If it is enabled, though, Windows automatically saves backups quite often, usually at least once a day.
You can check if the necessary file is backed up on your system by right-clicking on it, selecting "Properties" and then going to the "Previous Versions" tab. If you don't see this tab, then the "System Restore" option is not enabled.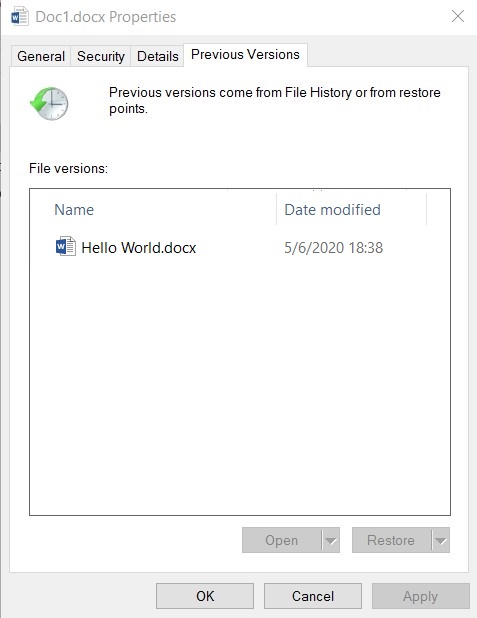 All previously saved versions will be displayed in the list below. Obviously, you will lose all data that was added to the document after the last backup and before the error, but it is still better than nothing.
Frequently Asked Questions