With the abundance of do-it-yourself data recovery tools on the market, many manufacturers claim that recovering missing data is a matter of one-two-three. If you are recovering files from a secondary hard drive, a USB flash drive or a memory card. However, if the files you are about to recover are located on your Windows partition, there are additional steps to take before recovering information.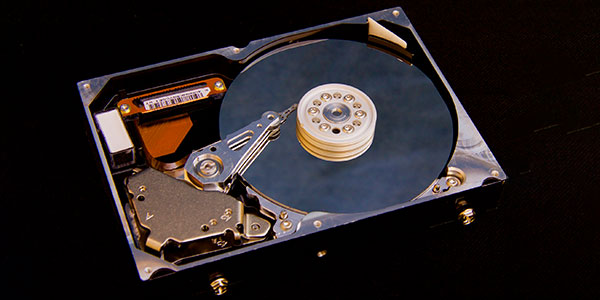 Please note: this article is ONLY about data stored on your drive letter C:, which is normally a boot (system) Windows partition. If you are recovering files from elsewhere (e.g. a different disk or partition, memory card, USB flash drive etc.), precautions described below do not apply.
Contents:
It's Only There Until Overwritten
As you may already know, information is kept on the hard drive (but normally not on an SSD) even after you delete a file. If you experience file system corruption, the data is also there (even if you use an SSD drive). However, the most important thing to consider before using any data recovery tool is that your data is only there until overwritten with other data.
What other data? Well, pretty much every write operation can be the last one for any deleted file on the disk. Open a Web page, and your Web browser immediately writes a number of files to the disk, caching HTML pages and any images, updating your browsing history and indexes. Download a file, and that file may overwrite your precious data. Install a program, and that program may overwrite your deleted data as well.
So what would be a common scenario for an ordinary computer user who accidentally deleted one or more files and wants to recover them? Open the Web browser and search for a data recovery tool (numerous HTML and image files saved on the disk, potentially overwriting your deleted files). Downloading a data recovery product (the installation file being saved can potentially overwrite deleted data).
Installing the recovery tool results in a massive amount of writes to Windows partition, even if you install it to a different hard drive or a removable pen drive. In fact, installing anything in Windows causes the system to update Volume Shadow Copy (a snapshot of your system in its current state) just before the installation; store some files in the distributive repository; update Windows Registry (which, surprisingly, is also a file on your hard drive); and made numerous changes to the file system, potentially overwriting any records pointing to the deleted files.
Scary enough? It doesn't end there. Windows routinely writes information to the disk even if you don't do anything. An astounding number of scheduled tasks and background processes, scheduled or event-triggered disk defragmentation, downloading and installing Windows updates and subsequent updates to Volume Shadow Copy are just a few to mention. The longer you wait before recovering your files, the slimmer your chances of successful recovery will become.
What Should I Do?
If you deleted one or more files from your system partition, and if those files are important to you, you'll get the best chance of successful recovery if you power off your system immediately, boot from the recovery flash drive (or DVD) and use a pre-installed data recovery tool from that flash drive.
Of course, in order to do all that you'll have to have a bootable disc or flash drive ready by the time you accidentally delete the files. I personally know zero persons who have a spare bootable recovery drive like that. While you could possibly make a bootable recovery drive, you'd need a different computer and quite a lot of skills, knowledge and time to make one. So let's say if you have a bootable recovery drive – use it. If you don't, just take the hard drive out, put it into a USB enclosure, connect to your other PC (or laptop) and run a data recovery tool on that computer. This way you'll maximize your chances of getting your files back.
But what if you don't have a spare computer and/or USB enclosure? If this is the case, you'll have to decide how important the content of deleted files really is. Are you ready to try your luck? Go ahead and break all the safety rules. Your chances will be about 50-50 (you either get your files back, or not). Don't feel like gambling? Take the disk out and call a qualified data recovery specialist or bring it to a data recovery company. Not happy about the quote you received? Bring the hard drive to a friend with a working PC, buy a USB enclosure and run the recovery procedure yourself.