Recovery Software has launched an updated version of the RS File Recovery software. A preview function is now available for the majority of file formats, allowing you to see files to be restored in advance.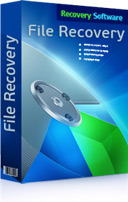 RS File Recovery, the most user-friendly solution for data recovery, has been given a range of updates by developer Recovery Software. In version 3.4, the preview function has been made available for numerous additional formats, including Microsoft Office 2013 documents and spreadsheets, compressed files and archives, and many audio and video file formats.
These updates appear in RS File Recovery following recent improvements to the top product in the developer's product line, RS Partition Recovery, which also now includes these additional functions.
RS File Recovery is the company's most accessible, easy-to-use tool to recover deleted files and folders. The tool can restore deleted information from all types of storage device, including hard disks, SSDs, USB memory sticks and all types of memory card, such as SD, MicroSD, CompactFlash and others.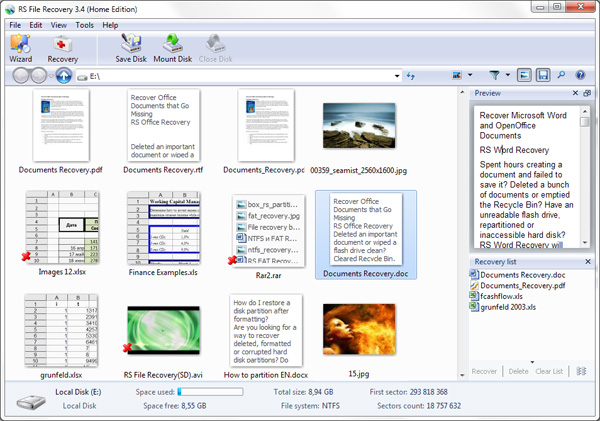 RS File Recovery can successfully recover files deleted from formatted disks using any version of the FAT or NTFS file system. The program successfully tackles the need to recover files deleted from the Recycle Bin, or which have been deleted directly using the Shift-Delete keys.
As for the "see it, recover it" principle, a preview function was available in earlier versions of RS File Recovery.
However, the latest release contains many new formats in the list of file formats that can be previewed before recovery. These include Microsoft Office 2013 documents and spreadsheets, certain archives, and many of the latest audio and video formats.
The ability to preview files prior to recovery is absolutely essential for quick, easy and effective file recovery!