If you have a curious mind and like experimenting with an alternative OS, don't do it on your main computer. Not unless you know exactly what you're doing, have a recent backup handy and know exactly what to do in order to restore that backup. But better yet, try using a different computer to play with alternative systems as you may lose some or all information stored on that PC.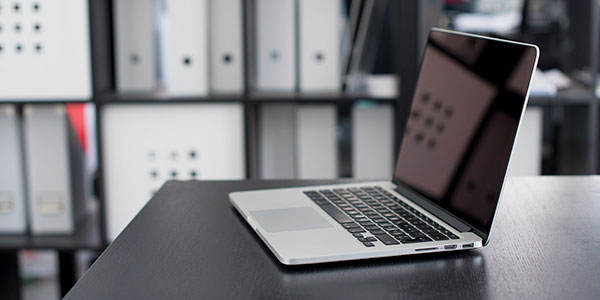 [aticle_plan]
Why Data Gets Lost
You might think, "Hey, I've done it million times!" However, experiments often go out of control. Just look through the forums. Questions like "I installed Ubuntu and it wiped my primary partition HELP!" are not exactly uncommon.
Typical problems include accidentally installing Linux or Ubuntu onto the hard disk instead of creating a bootable flash drive, and/or letting the system modify your computer's boot sequence, effectively preventing booting into anything but that new OS. Uninstall that OS, and you'll get a computer that's impossible to boot and to use.
At this point, many users just use their Windows Recovery media, which can potentially overwrite their existing Windows installation and delete pretty much every user file if not used with care.
Getting Your Data Back
If you know your computer has important information on it, and you're locked out of Windows boot, your only option is taking the disk out and connecting it to another PC. You can use a SATA connector or simply place the disk into a USB hard drive enclosure; the final result will likely be the same.
After connecting the disk to another computer, just try opening its drive letter. If you can read the disk – great! Just copy everything you need, put the disk back to its original PC and restore your system with Windows Recovery media.
If, however, the system throws an error message saying that the disk must be formatted, DO NOT take the "format" option as that will destroy your data. If this is the case, you'll have to use a data recovery tool such as Partition Recovery Software or NTFS Recovery Software in order to locate and mount your partitions and extract your files and folders. Please note that you'll have to copy those files onto another disk, USB flash drive or DVD/Blu-Ray media. You can download free evaluation versions of Partition Recovery Software or NTFS Recovery Software from our Web site.
Forgot Windows Password: How To Recover Data
If you are trying to log in to a Windows account but forgot your password, or if the password to your Microsoft Account has been changed by online criminals demanding ransom to let you back in to your very own system, or if you are simply trying to help somebody else who lost access to their Windows account, you might have one or two options there. But first you'll need to figure out whether or not your system has been encrypted with BitLocker.
Before You Begin
Before you tried anything else, did you use a Microsoft Account or a local Windows account to sign in to your computer? If that was a Microsoft Account that you've used, you can try resetting your password on Microsoft Web site: https://account.live.com/resetpassword.aspx
If that's not an option, or if you used a local Windows account, take the disk out and put it into another computer. Let's carry on.
Is It Encrypted?
If your computer is encrypted with BitLocker, you will absolutely need your account password, PIN code (if set as permissible login method) or BitLocker Recovery Key in order to gain access to that partition.
If you absolutely cannot remember your account password, and don't have access to your BitLocker Recovery Key, then it's very likely that your data will remain securely inaccessible and unrecoverable.
When does Windows encrypt your hard disk? Starting with Windows 8, Windows will automatically encrypt your entire C: disk if all of the following conditions are met:
1. Your system has non-removable (soldered) RAM, and
2. Features a Trusted Platform Module (TPM) chip, and
3. At least one account with administrative privileges on that system is a Microsoft Account (rather than a local Windows account)
As you can see, it's pretty uncommon to meet all these criteria on a desktop computer.
However, many laptops and most Windows tablets already meet these specifications, so the system will encrypt the C: disk on your behalf without you even knowing. (In fact, you may have noticed worse than usual battery life while leaving your device "sleeping" during the first day or two. This could be caused by Windows encrypting the C: partition.)
What can you do if you've forgotten your Windows password and your system partition is encrypted? Fortunately, Microsoft conveniently creates a copy of your BitLocker encryption key and uploads it to your Microsoft Account on your behalf.
These are called BitLocker Recovery Keys, or "escrow keys" in general. If you don't have your BitLocker Recovery Key printed out or stored elsewhere, your only option is going to https://onedrive.live.com/recoverykey and authenticating via your Microsoft Account to obtain your BitLocker Recovery Key. If you lost access to your Microsoft Account, there are options to restore it, too. Just visit https://account.live.com/resetpassword.aspx and follow the instructions.
No, It's Not Encrypted
Managed to unlock your BitLocker volume or don't have encryption running on your computer? Great! Now it's time to use a data recovery tool to mount your C: disk and extract information. You can use Disk Recovery Software or the slightly cheaper NTFS Recovery Software to mount any NTFS volume, read existing and deleted data and copy those files onto a different disk, USB stick or another media.
Frequently Asked Questions