Dealing with customers who lost essential information on a daily basis gives us insight into people's beliefs concerning the integrity and recoverability of their data. In this article, we collected the most common misconceptions, myths and urban legends regarding the issue.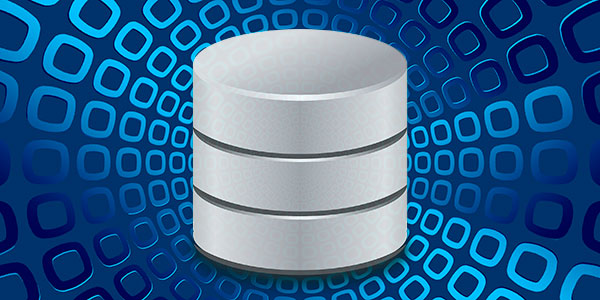 Contents:
Formatting the Disk Destroys Data: Somewhat True
Formatted media is one of the most controversial and poorly understood phenomenon among our customers. Microsoft doesn't make it any easier by supporting as many as 5 different types of behavior depending on what, how and in what version of Windows is getting formatted. Let's try to find out in which cases your data is permanently lost, and in which cases it isn't.
Before we begin, let's note the striking difference between the effect of a simple format operation on SSD and non-SSD media. For technical reasons (that we described in one of our earlier articles, How SSD Drives Permanently Erase Deleted Data), SSD drives have the capability of permanently erasing information in background even if the operating system does not explicitly wipe or overwrite data. This capability is triggered by the TRIM command which, in turn, is sent by the operating system (Windows) under specific circumstances and if (and only if) certain conditions are met.
SSD Drives: Uh-Oh
The issue of formatted SSD drives comes up so often that we have to admit it: a formatted SSD drive is, more often than not, hopeless from the point of view of recovering information.
There can be a total of four different scenarios:
Windows XP and older: Full Format
In Windows XP and older versions of Windows, fully formatting the disk did not actually erase information. Instead, the operating system would simply verify that the disk sectors are healthy by reading their content (and not writing zeroes). Since Windows XP does not recognize SSD drives and does not support TRIM, the effect of fully formatting an SSD drive is equivalent to the effect of quickly formatting a magnetic hard drive in any version of Windows. In simpler terms, the data on your SSD drive will remain recoverable.
Windows XP, Windows Vista and older: Quick Format
Windows XP and Vista know nothing about the differences between solid-state and traditional hard drives. They'll simply erase the file system when you quick-format the device, but will not send the TRIM command to the SSD controller. As a result, the data stored on your SSD drive will remain recoverable.
Windows Vista: Full Format
Windows Vista still knows nothing about SSD drives, and does not support TRIM. However, unlike Windows XP, Windows Vista performs the complete overwrite (filling with zeroes) of all sectors belonging to a partition being formatted. As a result, if your SSD drive was formatted in Windows Vista with full format, the data will be overwritten, and you will be unable to recover the files.
Windows 7, 8, 8.1, 10 and newer: Full Format
Starting with Windows 7, Windows learned about SSD drives and gained the ability to send the TRIM command to their controllers. Full format behavior from Windows Vista (filling the entire volume being formatted with zeroes) is also applicable. As a result, fully formatting an SSD drive in Windows 7 and newer versions of Windows is a sure way to permanently destroy your data.
Windows 7, 8, 8.1, 10 and newer: Quick Format
Now this is where things get really tricky. The OS already supports TRIM, and should definitely tell the controller that a large portion of your SSD drive is no longer used after you format it with quick format… but will it?
Windows only supports TRIM for SSD drives that meet ALL of the following criteria:
Connected to a SATA or eSATA port (TRIM will not be used on external SSD drives connected via USB, USB 3, Ethernet port or FireWire)
Formatted to NTFS (only new file system matters; if the disk was formatted with FAT32 and you reformat it to NTFS, it will be trimmed)
Not participating in a RAID array (oh well, exceptions exist even here, but many RAID arrays comprised of SSD drives will not support TRIM)
As a result, if you format a new SSD drive to FAT32 or if you're formatting an external SSD drive connected via a USB cord, your data will remain on the disk and will remain recoverable.
On the other hand, if you are formatting an internal SSD drive, and the file system you used is NTFS, then your files will be permanently lost.
Phew. It *was* complex.
Non-SSD Media: Quick Format
Quick format, by definition, does not erase data stored on the device. Instead, it initializes the file system, placing a new, empty copy and presenting a fresh, empty volume to the user. In most cases, this doesn't erase the content of your files. As a result, you can use a tool such as Partition Recovery Software to carve through the disk and discover your old data. If you formatted your non-SSD media with quick format, your data will remain recoverable.
Non-SSD Media: Full Format in Windows XP and Earlier
As we already mentioned, Windows XP and older versions of Windows do not erase the content of the volume when you fully format the disk. Instead, the operating system validates the health of disk sectors that belong to a volume being formatted by reading their content instead of writing zeroes. As a result, the effect of fully formatting the disk is exactly the same as if you used Quick Format. In other words, the data on your hard drive or USB flash drive will remain recoverable after full format.
Non-SSD Media: Full Format in Windows Vista, Windows 7, 8, 8.1, and Windows 10
Windows Vista and all subsequent versions of Windows do overwrite the content of the disk being formatted, filling disk sectors with zeroes. This effectively overwrites your data, making your files permanently unrecoverable. Fully formatting a magnetic hard drive, however, is a lengthy process, so you'll have plenty of chances to stop it mid-way and running a tool such as Partition Recovery Software to carve through the disk and extract any remaining data.
Deleting a File in the Cloud is Irreversible: Yes and No
It used to be simple: if you used a cloud service such as Dropbox, Box.com, Amazon Cloud, iCloud or OneDrive, deleting a file from the cloud was instant, permanent and irreversible. Well, this is no longer the case, at least not with Apple's iCloud Drive. With recent developments, iCloud Drive will keep old copies of files and databases (such as messages databases), allowing you to restore their content should you change your mind. Whether or not other cloud service providers will follow the suit remains to be seen.
SSD/Flash Recovery is the same as Traditional Hard Drive Recovery: False
The use of flash-based storage is on the sharp rise. Flash-based storage is used in smartphones, tablets, digital cameras, navigation devices, laptop and desktop computers equipped with SSD drives. Flash-based storage media such as eMMC chips, SD cards (including micro SDHC and micro SDXC), USB sticks and, of course, SSD drives uses inherently different technology to record, keep and maintain information as compared to traditional storage media. Without going deep into technical detail, there is no fixed physical spot that is guaranteed to keep a data block with a certain logical address. Constant remapping, wear leveling and performance optimization techniques, on-the-fly compression, built-in hardware encryption and highly parallel writing (capable of striping a single large file onto multiple flash chips inside an SSD drive, similar to a RAID array) all make flash-based recovery inherently different and extremely complex. Unless you are very lucky, full recovery may not be possible from an SSD drive under most circumstances.