It really is easy to recover deleted files. See for yourself by downloading and installing RS File Recovery. Even an inexperienced user can follow the step-by-step instructions for recovering information, which are visible in every new window of the program.
RS File Recovery 6.3
Even before you deal with the program directly, RS File Recovery screenshots will help you assess how easy and convenient it is to work with the software. Go ahead, download and install RS File Recovery to start recovering lost information. Note that the software cannot be installed on a drive or partition that contained the information being recovered.
Download
Registration
After installing the software, in the main program window choose the drive from which you wish to recover files. If the program has to scan a large volume of information, this may take some time.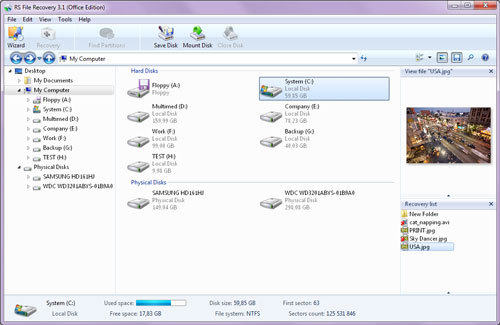 When the specified drives are finished being scanned, all of the files found on them will be displayed in the window with the standard "Explorer" interface.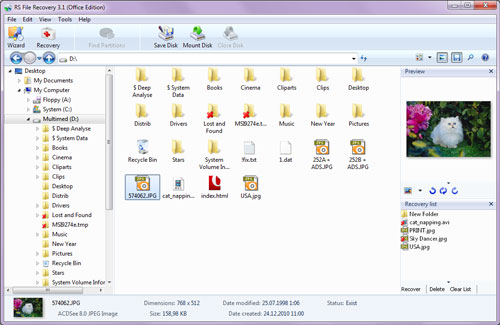 To set specific search parameters for the deleted files or to find and recover just some of the lost documents, you can use the "Recovery Wizard." Besides, the "Wizard" lets you recover information in fully automated mode. You just have to carry out a few very simple actions.
Choose a partition or physical drive for scanning.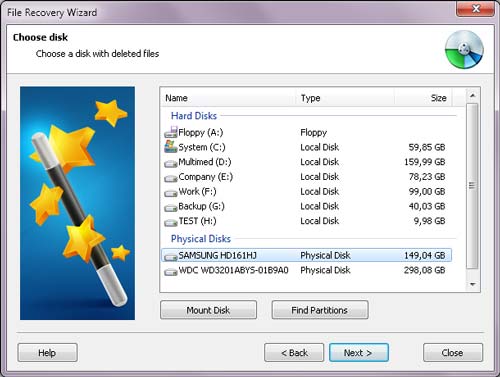 In the next window you can choose the drive scan type which you think should be used in your specific situation.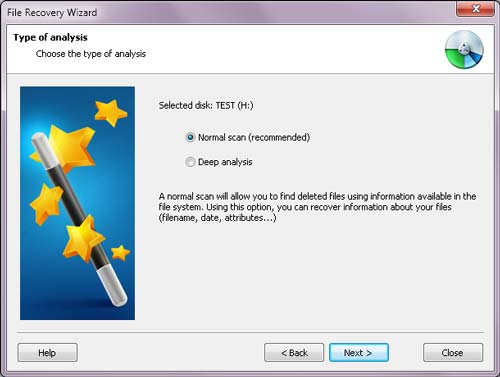 The "Recovery Wizard" also lets you search for documents using a filter. That means you can recover only the files that you really need instead of wasting time on searching for all the documents that were ever deleted from the specified drive.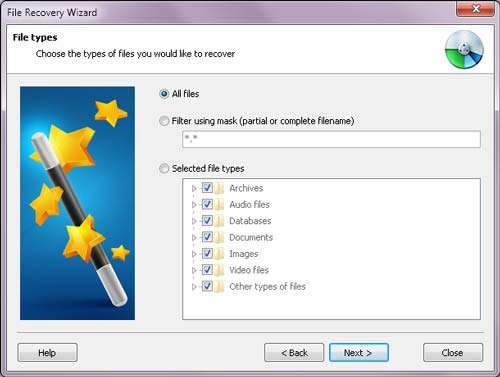 In additional filter options, you can set some more specific parameters to narrow down the search even more, making the process of file recovery faster and more rational.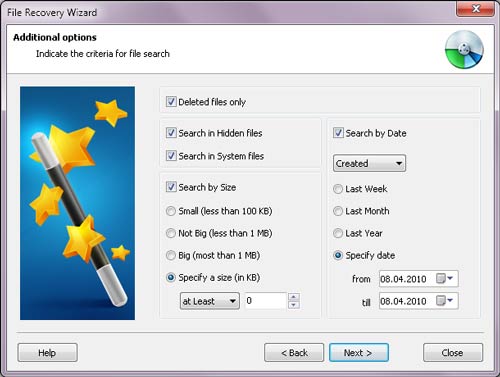 Once the drive is scanned, a separate window will display all of the files found on it which may possibly be available for recovery. Each of them will be available for preview, and after buying the program you will be able to save all of the documents you need. Note that if you carried out the drive scan first and bought the program afterward, you won't have to scan the drive again. You will just have to enter the registration key when saving the recovered files that you need.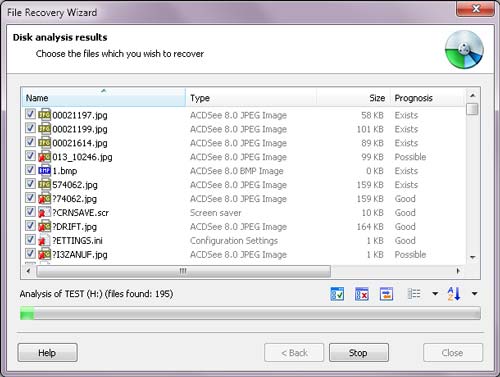 In the next window, choose one of the methods of saving restored files. It's best to save data on a different drive than the one from which the recovery is being done.
Save recovered files to hard drive.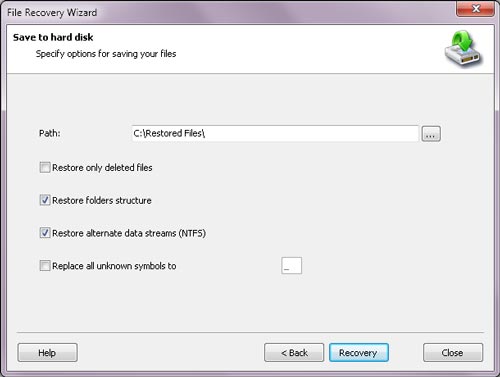 Save recovered files to the CD or DVD drive.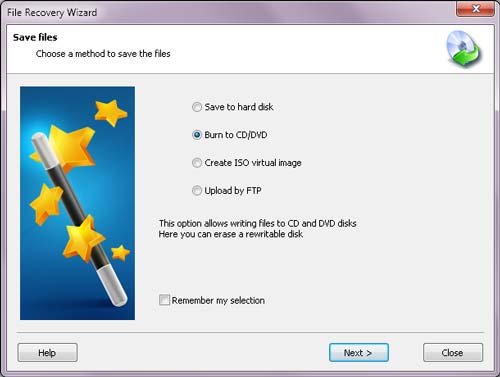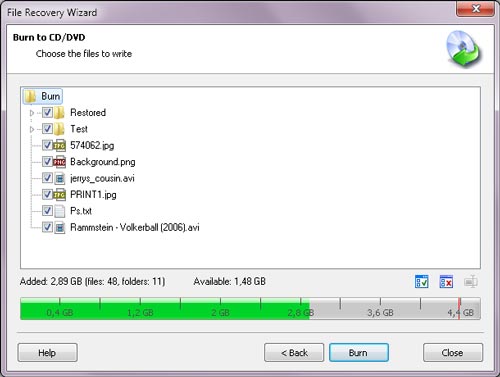 Save recovered files through FTP.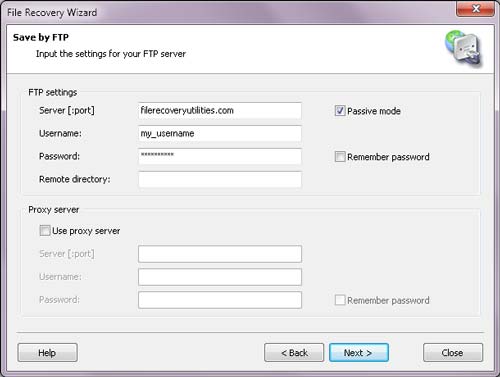 Or save all recovered files in one ISO-file.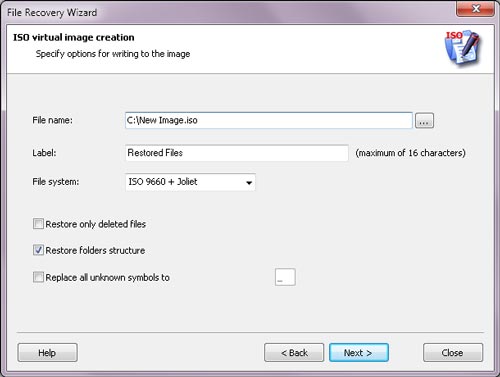 After saving, the "Recovered files" folder will appear on the carrier you select.